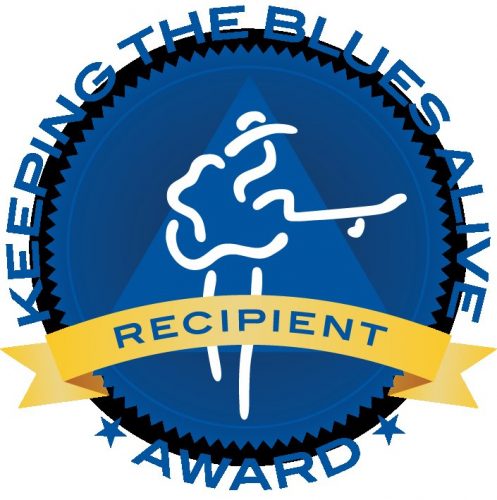 2017 Recipient "Keeping The Blues Alive"
NEXT SHOW
SATURDAY  MARCH 4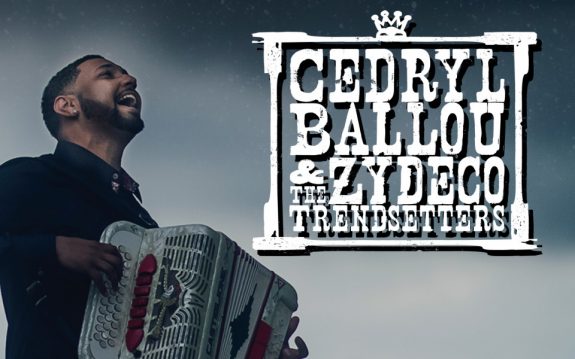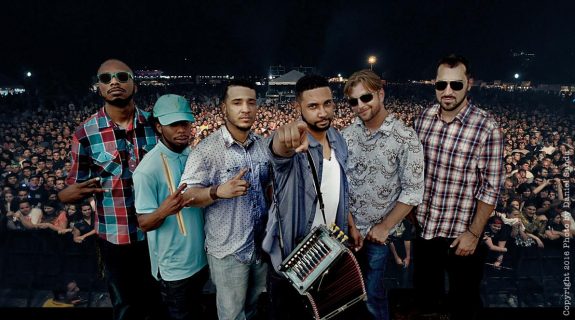 A native of Lake Charles, Louisiana, Cedryl (pronounced "see-DRELL") Ballou began playing music at the tender age of five, making his professional debut as a drummer with his grandfather, legendary guitar pioneer Classie Ballou, at the age of 11. His future as a frontman was inevitable—both Cedryl's father, Cedric Ballou, and step-grandfather, "Rockin' Sidney" Simien, were successful touring musicians, and Cedryl grew up steeped in Creole music and culture.
A young but seasoned zydeco musician and singer, Ballou shifts easily from drums to accordion and vocals, fronting the Zydeco Trendsetters and touring extensively with regional Zydeco artists, including Andre Thierry, Corey Ledet, Rosie Ledet, Step Rideau and Soul Creole.
On his new CD "Country Roads", Cedryl's playing is equal parts tradition and innovation. His original songs speak to life in south Louisiana, with an undeniable groove that gets you, and keeps you, on your feet. With this first release on Maison Fou Records, Ballou promises to follow in his family's well-worn footsteps as a powerful, authentic force in Zydeco music.
With Special Guests:
SCOTT RAMMINGER BAND

SCOTT RAMMINGER is a writer, singer, and saxophonist.   Songs from his 2013 CD, "Advice From a Father to a Son," received extensive airplay on Sirus XM's "Bluesville" Channel 70 and on blues and radio stations around the world.   He won the Gold Award in the 2012 Mid-Atlantic Songwriting Contest for a tune off the disk.   His first CD, "Crawstickers," won a 2011 WAMMIE (Washington Area Music Award) for best debut album.
Ramminger is releasing a disc of new material, "Do What Your Heart Says To," in February 2017.   The new record features 14 original tunes featuring a New Orleans rhythm section that includes Shane Theriot on guitar; David Torkanowsky on keys; George Porter Jr. on bass; and Doug Belote on drums.   Guest vocalists singing with Scott on the record include Tommy Malone, Bekka Bramlett, Francine Reed, The McCrary Sisters, and Roddie Romero.
Ramminger has performed up and down the East Coast with his band Scott Ramminger & The Crawstickers.   He has also played gigs as a sax player with a variety of national acts including world renowned Nashville songwriter Gary Nicholson.  Louisiana blues and soul man Eric Lindell, and up-and-coming blues artist Andy Poxon, among others.
Rosedale American Legion Hall
1331 Seling Ave.
Rosedale, MD 21237
BBS Info Line: 410-744-2291
Map to Legion Hall
Show 830 – 12AM
Tickets $25 advance  $30 at the door
Send SASE (Self Addressed Stamped Envelope)
with check or money order
by 

FEB 20

  to
BBS Tickets – SHOW
PO Box 4522
Baltimore, MD 21212
All are welcome! Coolers OK. BYOB. 
Legion bar is open.