APRIL 16   **Tickets are available at the Door**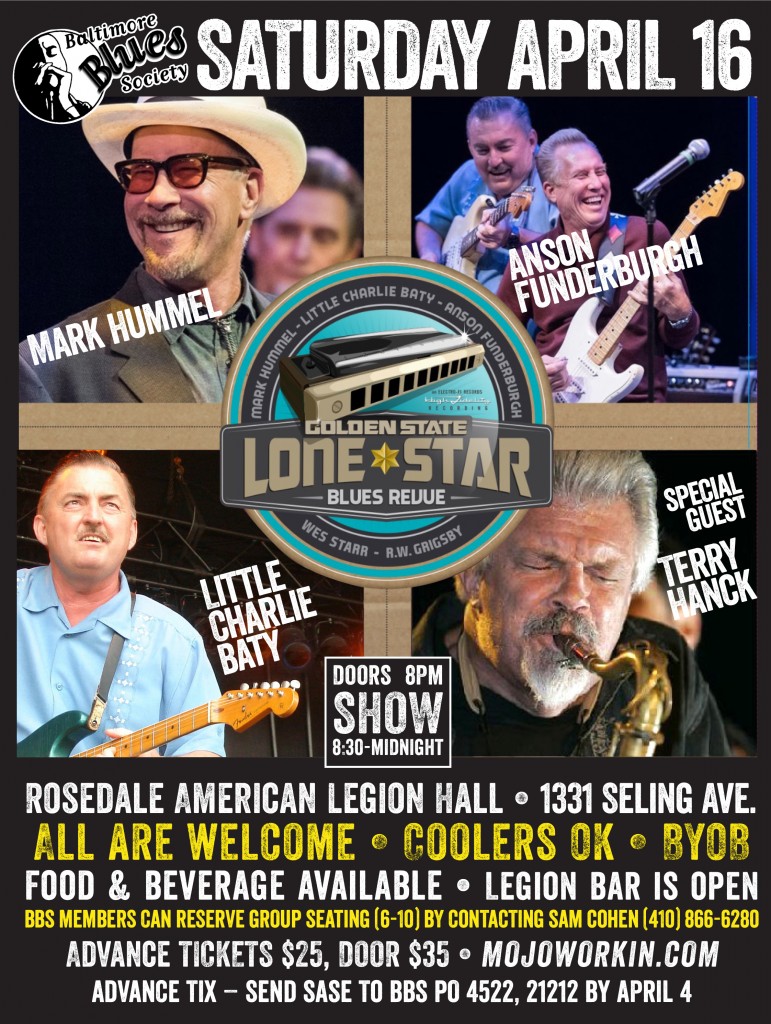 BBS members can contact Sam Cohen to reserve a table/seats (6+ tix) by calling 410-866-6280.
Rosedale American Legion Hall
1331 Seling Ave.
Rosedale, MD 21237
BBS Info Line: 410-744-2291
Map to Legion Hall
Doors: 730pm – Show: 8:30 – midnight
Tickets $25 advance  $35 at the door
Send SASE (Self Addressed Stamped Envelope) – BY APRIL 4
BBS Tickets – APRIL
PO Box 4522
Baltimore, MD 21212
All are welcome! Coolers OK. BYOB. 
Legion bar is open.
4/13  Tickets are available at the door!