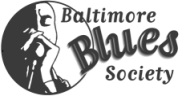 Alonzo's Memorial Picnic
Fireballin

Coffe Flavored Kisses

A four woman a cappella group with percussion and occasional guitar. You should already know Gaye as a founding member of Saffire - The Uppity Blues Women (1984 - 2009). Gaye plays guitar, harmonica and is best known for her profound songwriting. As of 2014, her discography includes 10 CDs released by Alligator Records. Gaye has released 5 CDs on her own label, Hot Toddy Music. The Wild Rutz have a unique sound focusing on the primary instrument of the blues, The Voice. The Rutz will combine their four distinct voices to present a humorous, informative, harmonius, uplifting and entertaining show!
Rosedale American Legion Hall
1331 Seling Ave.
Rosedale, MD 21237
BBS Info Line: 410-744-2291
Map to Legion Hall
Door 12:30. Show 1-9pm
Advanced tickets: $30
Send SASE by Aug 22nd to:
BBS Tickets - Alonzos
PO Box 4522
Baltimore, MD 21212
All are welcome! Coolers OK. BYOB.
Food and beverage available. Legion bar is open.
Potluck sharing table to be set up.