Our friend Dave Strickler aka Crawlin' Kingsnake and Beer Can Dave passed unexpectedly on July 9. He had suffered a stroke six months ago, but had seemed to be well on his way to recovery. He attended the June 18 BBS show and several others, and produced a new blues calendar here for the week of July 5-12. Dave was a fixture on the local blues scene for the Delmarva region, taking pictures and vids of the areas bands. His final post here is below, you can also visit his photo and vid pages at the links at the bottom.  His enthusiasm for blues and the musicians was an inspiration to us all.  RIP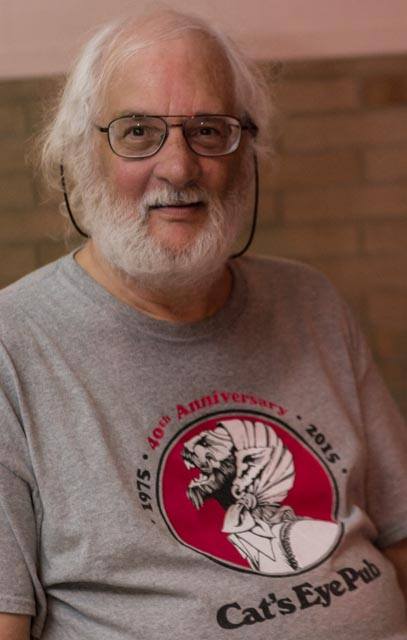 Photo: Larry Fogelson
If you find this calendar useful and enjoy blues, please show your support and appreciation by joining The Baltimore Blues Society. For just $25 a year/$35 for family you get a subscription to the Blues Rag with blues news, articles, and cd reviews. Your money helps the BBS bring national acts to the region and helps keep the blues alive by exposing new people to its music. Send check marked membership with your name and address to: BBS, P.O. Box 4522, Baltimore, MD 21212
The Baltimore Blues Society is now on Facebook. Visit and join the group at BBS Facebook 
  Crawlin' Kingsnakes Final Posting:
 The New Blues Calendar is Back (Maybe)!
Six months ago, I suffered a stroke that resulted in difficulty communicating, writing, and typing. I have worked very hard over the past 6 months, received a lot of love from my friends,  I am doing much better but my recovery is not over yet.
After the next one I  may to decide I don't enough time and may make it a bi-weekly and slowly return to a weekly.  Will have to see
After more than 6 months from not doing the calendar and  remembering what  during my current mental condition and getting back the swing on things, I was surprised at going. I feel confident my condition will greatly improve with everyone's concern, encouragement and love.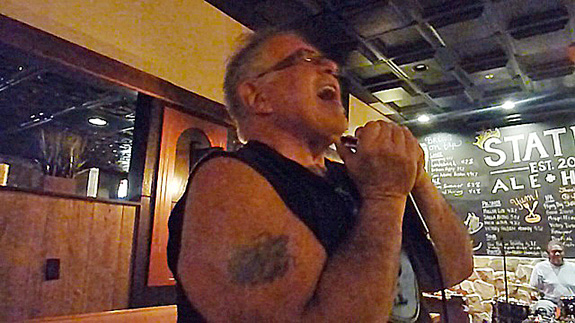 After more than six month without hearing live blues music  and without seeing all  my friends.  All the things that i took for granted I now feel a new love for  this music higher level with a much deeper  I than ever had.  Adding  to all this it  is the  emotional joy in sharing this experience  am  I feel very blessed and  I'm  a very happy man.
Friday I spend the evening being serenade at my table friend Mark Kenneally with Dr Harmonica & Rockett 88 at the Station Ale House, formerly The Pickled Herring Pub in North East, MD.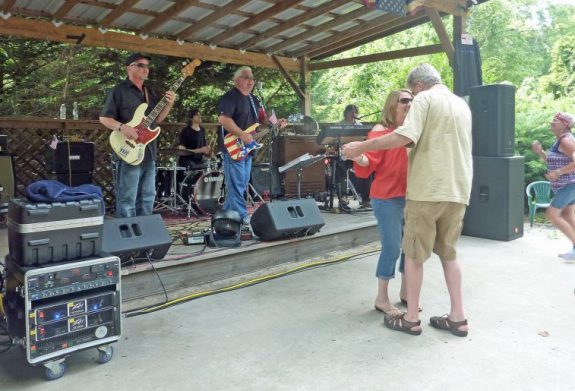 Union Hotel Restaurant in Port Deposit, Md hosted Blue Cat Blues from Delaware on a beautiful Sunday at 1pm. It found funny as Paul Ruggiero introduced me as the Crawlin' Kingsnake, which could've been a common nickname among bikers. LOL. The band was really great. With the addition of Henry Raimato keys/vocals the band improved on their sound. Unlike the previous harp player, as good as he was, usually could only be heard during his solo. Unlike the keyboard adding depth throughout songs and adding variety to the different styles of singing. I enjoy Paul's guitars playing and it is always fun to watch original two member's band Todd Whitaker and Paul work so well.